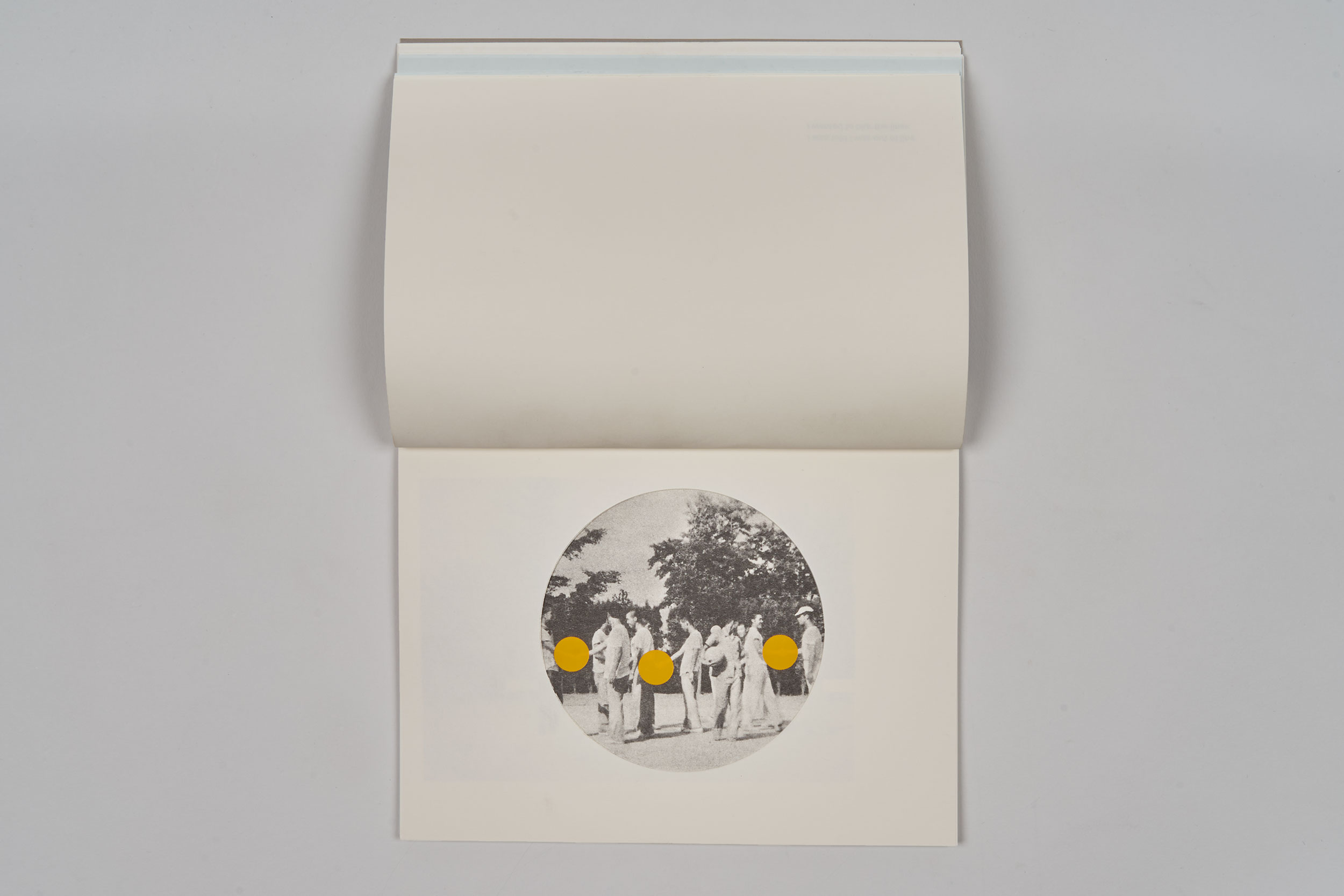 CALLING/부름
$35
Gi (Ginny) Huo
2022
calling/부름
by Gi (Ginny) Huo draws upon personal remembrances, family archives, geopolitical history, celestial observations, and religious teachings to navigate the relationship between lines— between English and Korean; translation and interpretation; "north" and "south"; heaven and earth; past, present, and future.
Central figures in
calling/부름
are Huo's grandparents, and the book features photographs and ephemera from their lives. Some images are concealed, then revealed by fold-outs, some have details obstructed or emphasized with foil or digital manipulation, while others are previewed through circular die-cuts, as if through a lens or portal. These interventions comment on the unknowability of our familial past, and mimic the act of searching through our ancestor's archives, where timelines and stories require our own translations.
This book is part of Huo's solo exhibition,
line/선
, at Baxter Street Camera Club of New York from October 26th–December 7th, 2022.
This title is held in the collections of:
Wellesley College
The School of the Museum of Fine Arts at Tufts University
Virginia Commonwealth University




Production Details

7.8125 x 6.5 in
35 pages
Metal fastener bound
1 color Risograph printed in black; 4/4 digital printed
Foil stamp on cover and interior
6 die-cuts
Inserted metallic print








Colophon

Edition of 300
Published by Small Editions
Designed by Isobel Chiang
SCHEDULE A CONSULTATION
Lorem Ipsum